Kids protection and comfort
Kids protection and comfort
Vital Beat helps your child make the most of life again
Vital Beat's protection and comfort for kids is specifically designed to help children with a medical device feel comfortable and protected and give their parents confidence and peace of mind. You no longer have to experience anxiety regarding your child's safety.
         – Your child will be protected during their favourite sports and activities
         – They can comfortably use their seatbelt and backpack
         – Have them enjoy their leisure time and hobbies without worries
"Being on the lean side I also have the additional sports shield, which is excellent. The cutout to relieve pressure on my device really works"
– Phil
"Fabulous concept and design. It covers the area and is comfortable to wear while working"
– Ronnie
"I would highly recommend this product to anyone. I also showed this to my cardiologist and he thought it was a good product as well" 
– Leif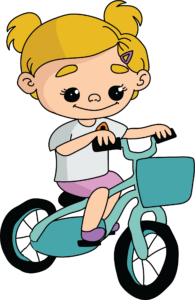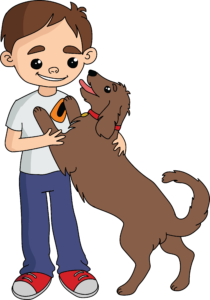 Vital Beat's unique solution for protection and comfort for kids consists of a specially made Shield which fits perfectly into our custom Vital Beat Shirts. These shirts can be worn as they are, or as an under layer underneath your everyday- and sports clothing. In addition we offer the Vital Beat Sport Shield to be used by kids with a higher risk of getting hit in their implant area.

Important! Please contact us first by phone or email before placing an order!
All kids are different. Because of this we do not offer standard protection and comfort solutions for kids.
Together we will discuss the best option for your child to make sure we offer the comfort and protection.
Whatsapp us
+31 (0)6 51 14 14 54

Call us
+31 (0) 30 320 0 350

Fill out the contact form below
Learn more about the product
The Shield is made of D3O® material, which is flexible and comfortable in a state of rest but acts as a shock absorber in case of sudden impact. This makes the material perfect for wearing comfortably during the day while being able to offer protection when needed.

The Shield should be stored at room temperature, in a ventilated dry place, out of direct sunlight. Do not store under heavy objects, or in extreme temperatures.

Clean the Shield by wiping it down with a damp cloth. Never use cleaners or detergents, nor put the Shield in the washing machine, this may result in irreparable damage and will reduce the effectiveness of your Shield. After washing, allow to dry in a ventilated space at room temperature. Do not use hair dryers or other heaters to dry the Shield.
Easy to remove shield for regular cleaning and washing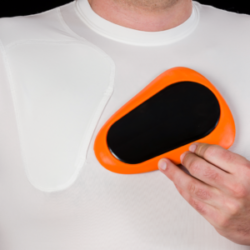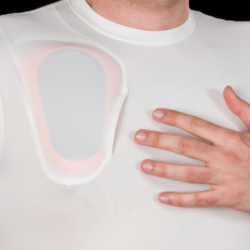 The Sport Shield feels soft and is flexible. Combined with the standard Shield it will offer you optimal protection and comfort. Both shields will fit in the pocket of your shirt simultaneously.
The sport Shield has two functions, it can serve as an extra layer of protection for active device carriers and people with a higher risk of getting hit in their implant area.
Or it can be used as an extra barrier between your skin and the standard Shield for improved comfort. This can be done by cutting a hole in the Sport Shield where your device is located. In this case the Sport Shield will act as a support for the standard Shield. This will not only relieve the pressure on the device itself but also help protect the thin layer of skin that goes over your device. This option is most suited for device carriers of whom the device lies very close under the surface of the skin.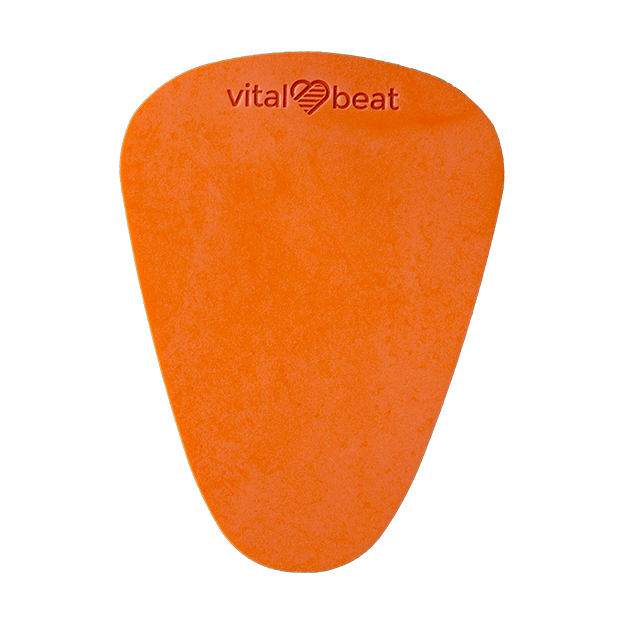 Customise your sport shield to relieve pressure on your device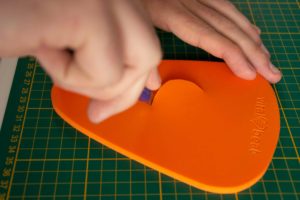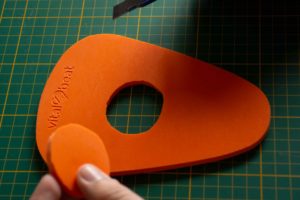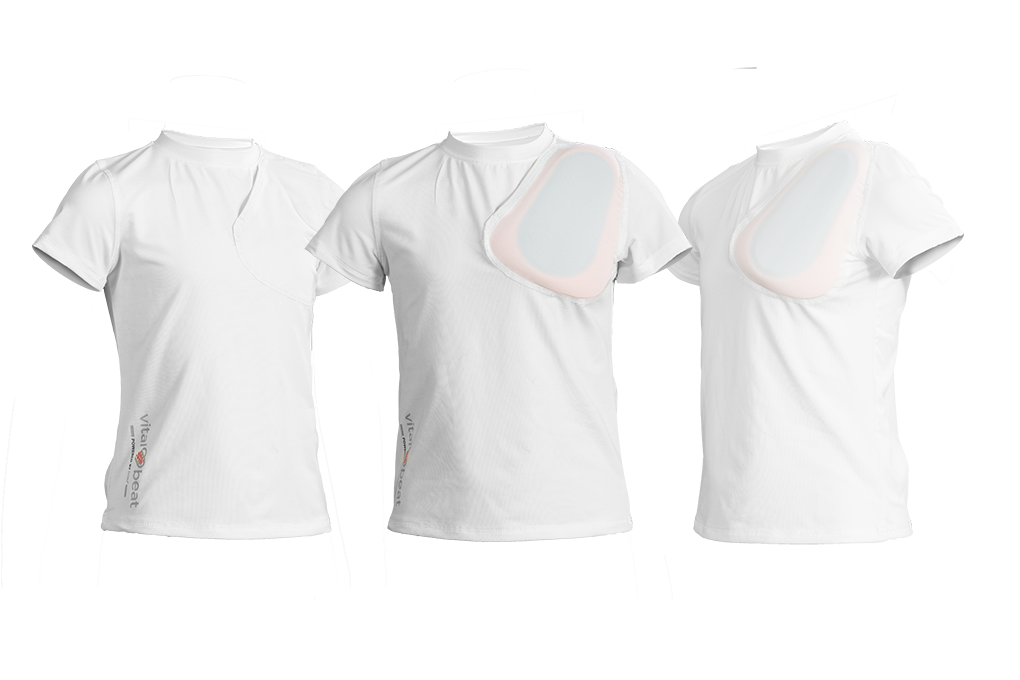 The Kids Shirt serves as the carrier of the Shield, this can be either the pacemaker/ICD, S-ICD or custom shield. Each shirt has a specially shaped pocket on the shirt to secure the protective Shield against their body. The position of the pocket will depend on the placement of your child's device. We always discus the option we can offer with you prior to ordering.
The shirt is made of a high quality fabric that breathes easily and is ultra-thin. Because of this your child can wear his or her shirt very comfortably underneath their normal everyday clothing.
The Shield can be easily removed from the Kids Shirt, this enables you to wash the shirt regularly. 
Device Position
Vital Beat offers different solutions for devices on both the left and right side of the body as well as devices placed in the abdomen. All children's shirts are custom made and have a pocket that is tailored to their specific needs. Depending on where the device is located, we will also advise a type of shield for your son or daughter.